I don't normally celebrate St. Patrick's Day and am still very much feeling the intensity and weight of the current situation in Japan. However, I could have some lighthearted distraction, so consider this a remotely holiday-related post.
Last week, a colleague noted that our next meeting would occur on St. Patrick's Day, playfully reminding me to wear green. Indeed, St. Patrick's day is commonly associated with all things green, which coincides nicely with the trademark hue of emerging spring. I have been taking advantage of the recent abundance of seasonal produce, eating my fill of leafy greens such as rainbow chard, Tuscan kale, and spinach. I am gradually developing a taste for Brussels sprouts, too. Earlier today, I enjoyed the Shaved Brussels Sprouts from Isa Chandra Moskowitz's latest cookbook, Appetite for Reduction. Despite being incredibly simple to prepare, the end result was a flavorful interplay of savory, sweet, and bitter flavors.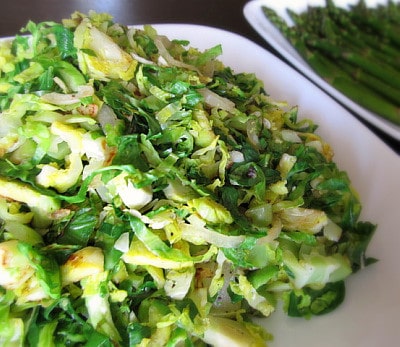 Asparagus is also making its seasonal appearance, and fits appropriately with the green theme. I prefer it roasted and seasoned merely with salt, pepper, and a squeeze of lemon juice. Roasting enhances the natural sweetness of the asparagus, which again pairs nicely with the salty and tangy flavors of the seasoning.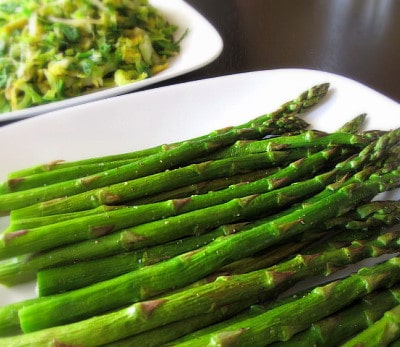 Besides everything suddenly adopting a green hue for the day, potatoes often figure into the edible side of St. Patrick's Day. Last week, an effort to avoid wasting leftover boiled Yukon gold potatoes resulted in "Cheesy" Potato Pancakes. Crispy but creamy, tangy and fresh, these starchy little discs are quite snack-worthy. They are easy to prepare and can be just as easily customized with other herbs and spices to fit one's preferences.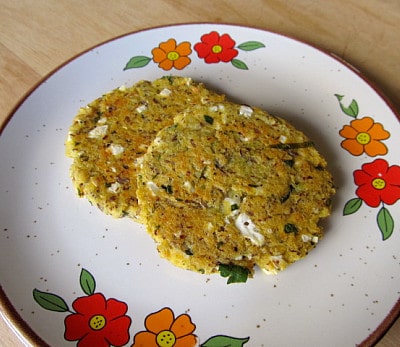 How to make Cheesy potato pancakes
Yields 8 patties
Ingredients
2 c mashed Yukon gold potatoes
1 clove garlic, minced
1 T fresh parsley, chopped
1 T green onion, chopped
½ tsp salt
¼ tsp ground black pepper
¼ tsp paprika
½ tsp lemon zest
¼ to ½ tsp sriracha
¼ c bread crumbs
2 T nutritional yeast flakes
1 flax "egg" (1 T milled flax seed combined with 3 T warm water)
¼ c mozzarella-style vegan "cheese," diced or shredded (I used Teese.)
Oil for the baking sheet or skillet
Directions
Preheat the oven to 375°F/190°C and lightly oil a baking sheet. Iif pan-frying, lightly oil a skillet and set it over medium heat.
In a large bowl, combine potatoes, garlic, parsley, green onion, salt, black pepper, paprika, lemon zest, sriracha, bread crumbs, nutritional yeast flakes, and flax "egg," mixing well to distribute the ingredients (clean hands work best). The mixture should be a bit sticky but hold together; add more bread crumbs if the mixture feels unmanageably wet. Mix in the vegan "cheese." Divide the mixture into eight pieces, patting each into a disc that is ¼"- to ½"-inch thick, 2 ½ to 3 inches in diameter.
To bake: Place patties on the prepared baking sheet, lightly oil the tops, and bake for 15 minutes. Carefully flip the patties and bake for any additional 15 minutes. The exterior should be golden-brown and firm.
To pan-fry: Cook in a lightly-oiled skillet over medium heat until each side of the patties is golden-brown.
Serve hot and enjoy!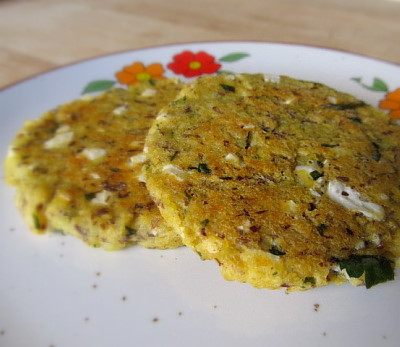 And if you fancy yourself a drink to wash down those festive eats, I recommend skipping the cheap, artificially green-tinted booze in favor of vegan Irish cream, which is best enjoyed over ice (in moderation, of course). I whipped up a batch using this recipe.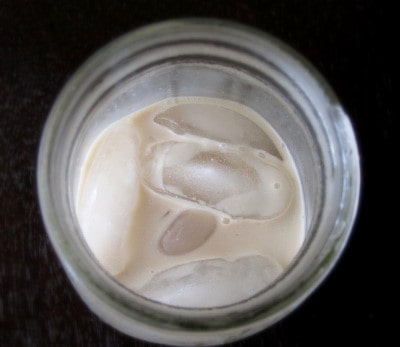 I hope you all have a pleasant week. If you plan to partake in St. Patrick's Day festivities, have fun and please celebrate safely.
You may also like: Kabocha Bread, Brown Rice Salad, and Squash Gnocchi 
Casey
Casey is just a regular gal who loves to cook…ESPECIALLY for family and friends.. She loves mixing different tastes together with some amazing results.