Winter squash has been a regular part of my food rotation since October. I can't seem to get enough of kabocha (my favorite variety) in particular and happen to have two small ones on my counter as I write this blog post. As much as I enjoy eating winter squash, I hardly prepare it beyond simply roasting or steaming it, because the bright, sweet flesh is just so delicious in its plain, cooked state.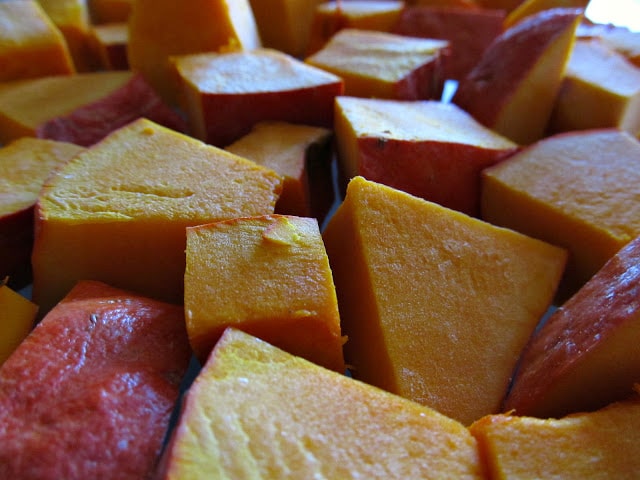 Unaccustomed to applying creative energy to this particular ingredient, I had some difficulty devising a unique dish in which to utilize the squash. However, the Pan-Fried Spiced Squash Gnocchi I did end up making were easy to assemble as well as eat. In a not-so-novel maneuver, I basically put a slight twist on the traditional potato and flour dough, using winter squash puree and whole wheat flour. Cayenne and nutmeg are warm foils for the squash's natural sweetness. Browned to a golden-crisp in a wee bit of oil, doused in store-bought, wild mushroom gravy I happened to have on hand, and sprinkled with fresh thyme, the gnocchi were all at once crisp, chewy, sweet, savory, spicy, and oh so scrumptious.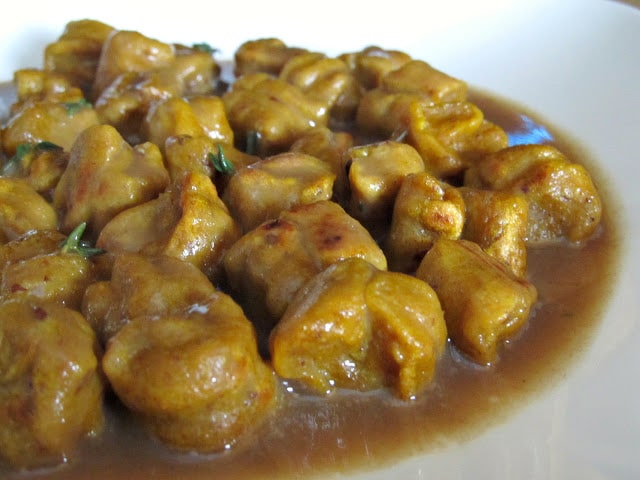 Pan-Fried Spiced Squash Gnocchi
Yields 2 to 4 servings, depending on appetite
Nut- and soy-free
Ingredients
½ c winter squash puree (I used roasted red kuri puree.)
1 T flax seed meal
3 T warm water
1 c whole wheat flour, plus additional flour for rolling
½ tsp salt½ tsp cayenne
⅛ tsp ground nutmeg
Water and salt for boiling
Vegetable or light olive oil for pan-frying
Gravy or sauce for serving (optional)
Fresh thyme or chopped sage for serving (optional)
Directions
In a small bowl, whisk together the flax seed meal and warm water. Set the mixture aside for a few minutes to allow it to thicken.
In a large bowl, combine the squash puree, flax seed mixture, salt, and spices. Mix in the whole wheat flour and knead the mixture until it forms a tacky dough; add more flour if the dough is sticky, until it forms a ball. Divide the dough into two equal halves. On a lightly-floured surface, roll each half into a ½-inch-thick rope and cut it into ½-inch wide pieces. Roll the pieces gently over the back of the tines of a fork, if desired.
Bring several cups of water to a boil in a large pot, add a few large pinches of salt, and carefully drop in the gnocchi. Stir, then allow the gnocchi to gently boil until they rise to the surface, approximately 3 to 4 minutes. They should be somewhat firm. Drain and set aside.
Lightly coat the bottom of a large-sized saute pan with oil and heat it over medium flame. Add the drained gnocchi to the pan. Fry them, turning occasionally, until the gnocchi turn golden-brown. Serve warm, plain or with gravy or sauce of choice and a sprinkling of fresh herbs.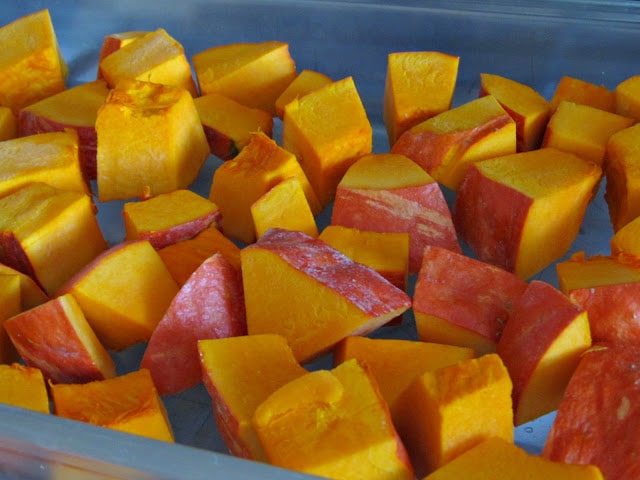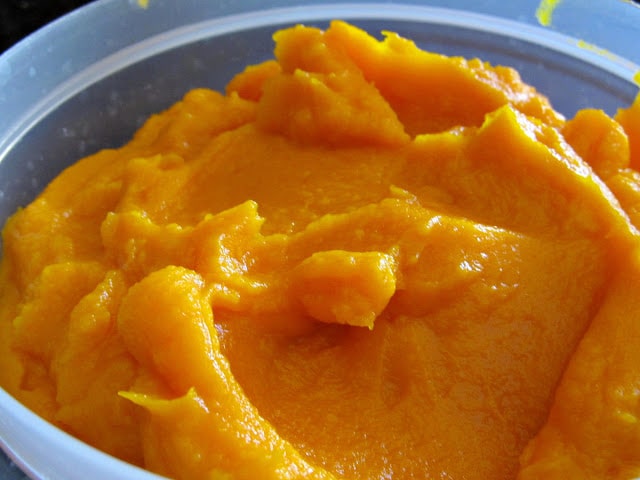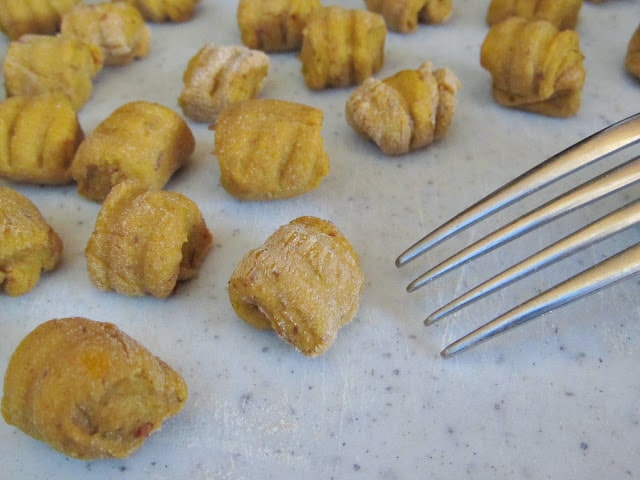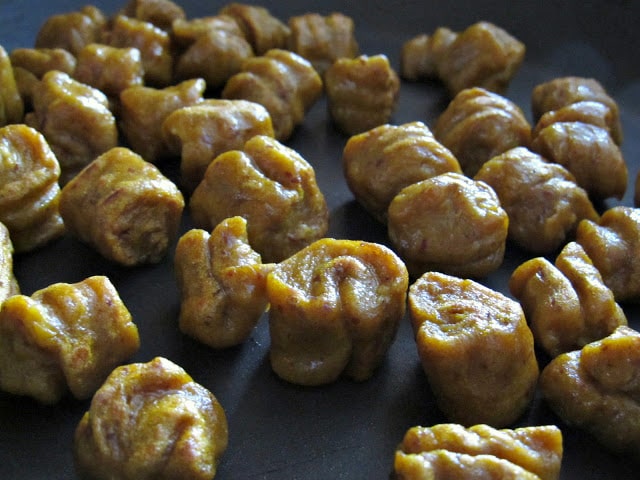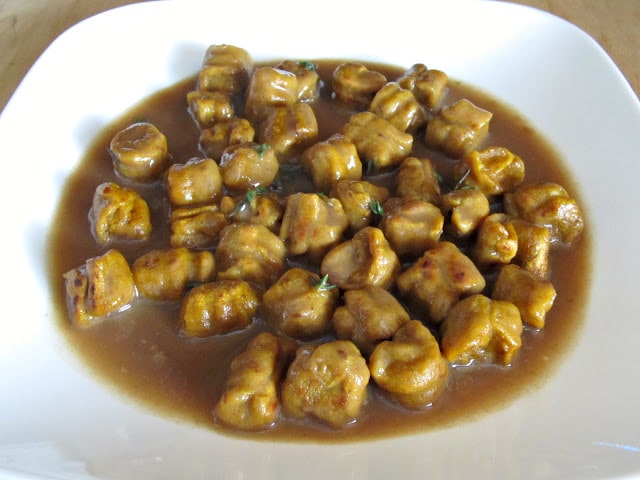 What's your favorite way to cook winter squash?
You may also like: Kimchi Miso Soup, Japanese Kabocha bread, and Savory Lentils
Casey
Casey is just a regular gal who loves to cook…ESPECIALLY for family and friends.. She loves mixing different tastes together with some amazing results.