One of the handy accessories that you must have in your kitchen is a electric citrus juicer. It does not matter whether you want to make a cup of iced lemonade or fresh orange juice to get the much-needed morning boost, there is nothing that can match freshly squeezed juice.
You should note that juices are packed with minerals and vitamins that include vitamin C. Recent studies have shown that vitamin C has a lot of anti-fungal, anti-inflammatory, and anti-fungal properties. It is advisable to drink fresh juice as you are sure it does not have added sugar or preservatives.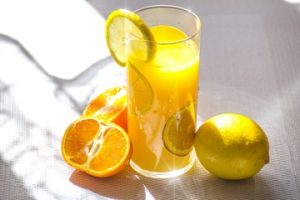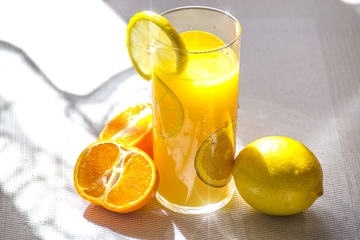 Getting the best electric citrus juicer needs a lot of research. Fortunately, you do not have to spend several hours trying to understand technical jargon. We have done the research for you and listed the best electric citrus juicers on the market.
Based on checking the best electric juicers for citrus, we have found the top that are available in the market are the following:
Breville 800CPXL
Gourmia GMJ9970
Hamilton Beach 932
Eurolux Electric Orange Juicer
Cuisinart CCJ-500
Chuzy Chef Juicer
Zulay Professional Citrus Juicer
ROVSUN Commercial Grade Citrus Juicer
Dash Citrus Juicer Extractor
Breville BCP600SIL
Best Electric Citrus Juicers at a Glance
Breville 800CPXL
The Breville 800CPXL is known to provide a great means of squeezing grapefruits, limes, lemons, and oranges. The unit is stainless-steel citrus press that offers a convenient and simple way of maximizing the juice extraction process to ensure you have fresh juice at the comfort of your home. You may be surprised to find out that this is the juicer you have been missing in your kitchen.
One of the things you will love about Breville 800CPXL is that it is fully motorized. That means you do not have to exert effort to get the juice you want out of your fruit. In fact, this juicer is wonderfully designed and excellently functional. The revolutionary active-arm system has built-in sensor to safely activate spinning cone and arm position.
This is a juicer that will enhance your kitchen countertop. Moreover, the die-cast stainless steel cone has four multi-tiered fins. The unique technology ensures that you can efficiently juice your citrus fruits efficiently and effortlessly.
Gourmia GMJ9970
If you want a large citrus juicer, then you should consider Gourmia GMJ9970. It can help you get several cups of citric juice even on the go. As you know, a healthy juice is a great option for a delicious and quick meals. However, getting the right juice equipment is not easy. This juicer is designed to help you get the most out of your citrus fruits. With this, you can get a delicious and great beverage.
The Gourmia GMJ9970 is suitable for every household. That is because it provides a simple mechanism for extracting juice. You need to slice your grapefruit or orange into half and put it in a strainer and then press the handle downward to get the juice you want. Ideally, this is the most efficient way of extracting juice from citrus fruits to every last drop to get a healthy and delicious beverage.
The cast iron handle and base provide the utmost security as far as using the juicer is concerned. This juicer is designed to endure even the hardest fruits. Thus, you can use it to get juice out of everything possible. Get this juicer if you want to get the most out of the juicer.
Hamilton Beach 932
This citrus juicer from Hamilton is quite easier and faster to use as compared to the manual juicers you will find on the market. Its level arm is adjustable to accommodate different citrus fruits of varying sizes. In addition, its reamer can handle nearly any fruit you place it on it.
It is advisable to adjust the arm to ensure the squeezer rests on top of the fruit before you start to apply pressure. The truth is that applying pressure is quite easy, thanks to an ergonomic level that will not leave the arm feeling tired. Also, the heavy foo design ensures that your juicer does not tip over when juicing. All the parts of the juicer other than stainless steel reamer are dishwasher safe and removable.
An important thing to note about this citrus juicer is the cup that swings out when not used. Although the cup has excellent acid resistance, continuous use means it gets into contact with acids from citrus juice. Since it is made of aluminum, it is likely to corrode over time.
Eurolux Electric Orange Juicer
As noted at the start, there is a need to drink a glass of juice from citrus fruits such as lemons and oranges because of the many health benefits it provides. Ideally, there is no need of going to buy citrus juices from supermarkets or restaurants when you can get fresh juice at the comfort of your home. Moreover, you can enjoy your juice without the need of pasteurizing it. With the features it has, you can enjoy your juice daily.
This juicer has an anti-drip system to ensure the juice preparation area is not messy and spotless. Therefore, you can use this juicer even directly on the breakfast or lunch table. It is powered by 160-watt silent motor to deliver effortless and faster results. The unit has an automatic start/stop and does not have extra buttons.
Another thing you will like about this juicer is that all its parts are detachable. Therefore, you will find it easier to clean.
Cuisinart CCJ-500
Cuisinart CCJ-500 is made of high-quality stainless steel and designed to extract the maximum amount of juice from the smallest lime to the largest grapefruit you will come across. With auto-reversing reamer and pulp control settings, you are guaranteed to have the perfect juice machine that suits your family needs. The final spin feature is quite important in extracting juice from every fruit.
Pros
Convenient storage
Rust-free juicer
Provides an efficient juicing mechanism
Dishwasher safe for easy cleanup
Chuzy Chef Juicer
If you are interested in making fresh citrus juice in a hassle-free manner, then this is the right juicer to consider. Ideally, this is a juicer that will not wear you down or even take long to produce the amount of juice you want. This is a handheld device that instantly and effectively juices your citrus fruits, such as lemons, lime, and oranges.
It is a handy and reliable citrus juice with aluminum bowls that can squeeze off until the last drop of juice from your favorite fruits. The unit is non-toxic, certified, and has excellent durability.
Pros
Ergonomic design
Durable construction
Easy to use
Ideal for small-sized fruits
Zulay Professional Citrus Juicer
The Zulay Professional Citrus Juicer is designed to extract maximum juice possible. Ideally, it is an efficient juicer that can help you get more juice from your limes, lemons, oranges, and grapefruits, and other fruits with no seeds.
You only need to pull the grip handle for the easiest and fastest citrus juicing and ensure your hands are safe. The commercial-grade hand extractor is made up of durable cast iron with an ergonomic design. You should note that this citrus juicer uses gravity and leverage to get the job done with minimal effort. In fact, you can use it to crush a wide range of veggies and fruits from the comfort of your kitchen.
This juicer allows you to get more juice as compared to other handheld juicers. For instance, it can even handle the largest grapefruit you can think of. You will find it to be easier than most handheld units. Your family is bound to love the nutritious and healthy juices that you can get from the apples, Meyer lemons, and more.
The juicer is easy to clean as you can wipe it within a few minutes. In this way, you can focus more on producing juice than cleaning it. Moreover, its detachable parts are dishwasher safe. It is made of heavy cast iron and sturdy rubber feet to ensure it firmly stays in place. In this way, it reduces falling, tipping, and slipping around.
Pros
Very sturdy
Easy to clean
Easy to use
Works great
Cons
ROVSUN Commercial Grade Citrus Juicer
The ROVSUN Commercial Grade Citrus Juicer is a well-made juicing machine that is a perfect option for those that need a quick and delicious juice without being messy. This juicer works great for lemons, grapefruit, lemons, and oranges, and even other citrus fruits. The machine can even eliminate seeds and pulp easily. That makes it ideal for supermarkets, restaurants, or grocery stores to sell freshly squeezed juice. In fact, this is a perfect juicing machine that can help you get the most out of citrus fruits. In this way, you can have a delicious and great beverage that can keep you going for the day.
Although this is a manual machine, you will find it easy to operate. In fact, this unit does not require a lot of strength to operate. You will find this juicer to be reliable, fast, efficient, and study. You only need to cut your citrus fruits into two halves, put them in, and press the handle. You will be on your way to enjoying fresh juice in a matter of seconds.
The fact that it has a stainless steel strainer, you can be assured that the juice you get from this machine is 100-percent safe and hygiene. The manual juicer extractor is ideal for bars, supermarkets, and families that need a lot of juice. Also, it stores the juice in the lower cabinet or even pots.
Another important feature of this juicer is the safety hat. You can use the black hat to lock the unit in position. In this way, it prevents the handle from getting down accidentally. Also, the comfortable grip minimizes the pressure on your hand.
Pros
Durable and strong
Beautiful juice extractor
Safe to use
Eco-friendly
Easy to clean
Professional-quality juicer
Cons
Dash Citrus Juicer Extractor
With Dash Citrus Juicer Extractor, you can be assured of healthier juice. It is advisable to start your day with a glass of fresh citrus juice. It does not matter whether it is grapefruit or orange; this juicer makes the process of producing juice quite straightforward. With this unit, you can get a sweet taste of juice without additives or preservatives.
It has an adjustable pulp control and 32oz container that allows you to decide how much or little you want to flavor it. The juicer is easy to use. For instance, it has an electric reamer and auto-reversing feature to make your juicing a snap. You only need to choose the right pulp setting and cone size to ensure even the kids enjoy natural juice quite fast.
This is one of the best electric citrus juicers you can have in a smaller kitchen, camper/RV traveling, college room, or your first apartment. Also, its compact size means it will take minimal space as compared to other average juicers.
Breville BCP600SIL
This is a great juicer that offers excellent versatility and is suitable for college students and the elderly. If you want to juice other types of fruits, then you should get an all-purpose juicer. However, if you want to juice only citrus fruits, this is a great option to consider.
The juicer is 11 inches wide and 18 inches high. It has a finned juicing cone and the dome that maximizes the juice extraction process. The drip is easy to clean. In fact, the filter basket, juice collector, and cone can be lifted off the base to prevent drips.
Rather than having various multiple juicing cones for different sizes of fruits, this juicer has one, effective and efficient juicing cone. Its edges are finned and that helps to ensure you extract until the last drop of the juice. It does not matter whether you are juicing oranges or limes, the finned juicing cone can be of great help. Moreover, the juicing cone is made of shatterproof, tritan plastic.
Types of Citrus Juicers
When choosing the best citrus juicer, you have to pay attention to how you will use it. Ideally, the most vital quality is the amount of juice you can extract from a fruit with minimal effort. For instance, if you want to use a lot of citrus fruits, then you should get commercial-grade juicer. On the other hand, you should go for cheaper models that produce small amount of juice.
Manual citrus juicers are easier to clean and assemble. Also, they take up a lot of space in the kitchen. In addition, you are more affordable as compared to the electric ones. It takes a bit longer to get juice when using a manual extractor. Thus, if you need a lot of juice, you should consider going for the electric ones as they are better in that. Unfortunately, electric citrus juicers are known to be noisy and some models can heat up the juice, thereby, changing its flavor.
Squeezer
The squeezer is commonly used for extracting lemon and lime juice. Ideally, the unit has two spoons. You can cut the fruit into half, put them in scooped section and use the two spoons to get the juice. In this case, you will get the juice without seeds or the pulp.
Manual Juicer
You can think of it as a juicer that requires your effort to deliver a cup of juice. Unlike its electric counterpart, the juicing process is aided by your hand. The problem with this type of juicer is that it requires a lot of effort and time. You will also have to ensure you do not get the bitter taste of peel. Some juicing equipment have arms that exert more pressure on the fruit to make the process of getting juice easier.
You should note that manual juicers vary in features and price. Thus, you can get a manual juicer even if you are on budget. Although they are inefficient, they have some advantages that are worth to consider. One of the benefits is the less amount of time you will spend to clean up a manual juicer. That is because there are not many parts involved and cleanup process can take less than three months.
The manual citrus juicers do not generate a lot of noise. Thus, they are ideal for elderly people and early morning users. You will not be surprised with a skyrocketed electricity bill. If you are going out camping or hiking, you can carry it along.
Electric Citrus Juicer
You should note that there are different variations and versions of electric juicer that have many parts. If you have a reamer that you press, the gadget will automatically extract juice. Usually, the reamer spins quickly and some reamers can spin in both directions to ensure you have more efficient juicing. Since the process is quite quick, the juice produced may not be as sweet as compared to bitter oil you get from the peels.
Most electric citrus juicers have conical dome that spins whenever you exert pressure. Some domes have blades that make the unit quite efficient. You can use your electric juicer to juice a wide range of fruits. Most juicers do a great job juicing vegetables and fruits. Thus, you can have a variation of juice as much as you want.
With an electric juicer, you will get more juice in minimal time. If you want to produce a lot of juice, with minimal effort and less amount of time, you should get the right electric citrus juicer. It is super easy to use and electric citrus juicers do a lot of work for you. Moreover, you have adequate control over pulp production. It can handle a lot of citrus fruits and if you need to juice anything from grapefruit to limes, it can serve the purpose.
Best Electric Citrus Juicers Buying Guide
Most people wonder what is the need of getting a juicer dedicated to citrus fruits and not use one used for other types of fruits. You should note that most juice extractors need a lot of preparation when it comes to citrus fruits. For instance, you will need to peel away thick waxy skin and even remove pit of most seeds. The main issue for citrus is that it can make preparing things such as oranges a daunting task. These are some tips to help you choose the right citrus juicer.
Pulp Regulation
You should note that this a premium feature that helps you set the amount of pulp you can allow into your cup of juice or filter them out. That is quite important if you like low-pulp or no-pulp juice. You should note that most juicers without the pulp regulation leave you with a glass of beverage full of pulp.
Juicing Process
You have to take into account how messy the process can be. As you know, the juicing process for citrus fruits can be messy. In any case, you do not want your juice to splash all over your kitchen. In fact, the right juicer should have a reamer that is meant to reduce chances of splashing. A plastic cover or a splash guard are necessary to ensure all splashes are contained in the juice.
Reverse Feature
This is a common feature with the best electric citrus juicers. In this case, the cone spins in both directions. The reverse action is quite important to ensure all juice is extracted and the pulp expelled. Also, some juicers have an automatic reverse action while others require you to activate the reverse button.
Sturdy Construction
An important feature to look for when choosing the best electric citrus juicers is the material that the unit is made of. Remember that you will be drinking the juice you get from the juicer. Thus, it is vital that your juicer is made of food-grade plastic and all parts are BPA-free. Look for juicers made of stainless steel as they are more durable as compared to those made of plastic. Also, the parts should be dishwasher safe.
Conclusion
If you want to get more nutrients, such as potassium or vitamin C, then you need to begin your day with a glass of citrus juice or greens. Therefore, you need the best electric citrus juicer to help. All the above-reviewed juicers have been tested and proven to work great. Thus, you cannot go wrong with anyone of them.
If you are also interested in Electric Skillet With Lid, Electric Carving Knives, Top 5 Creme Brulee Torches, feel free to check the other articles out.